Cheers to a Perfect Pair.

 Few things go with great conversation like a good bottle of wine.
Fittingly, it was a wine-fueled conversation during a dinner in 2012 that led Chris Iannetta and Vernon Wells  to float the idea of creating their very own label – JACK Wine. Not long after, they acquired Two Old Dogs to add to their wine portfolio. As Major League teammates and both fathers of two, they share not only a passion for wine but a passion for family as well. 


Wine lovers – join the Two Old Dogs Wine Club and receive your choice of six or twelve bottles of your choice delivered to your door. There is no membership fee or initiation and your shipment is completely customizable.
Complimentary shipping for Tier One Members

Receive your first shipment upon signup.

Your future wine club shipments will ship twice a year (March and October). 

Must stay signed up for at least two shipments.

Receive members only benefits (when applicable) on JACK and Two Old Dogs. 
12 bottles of your choice are shipped twice a year. Free shipping.
6 bottles of your choice are shipped twice a year. Flat rate shipping.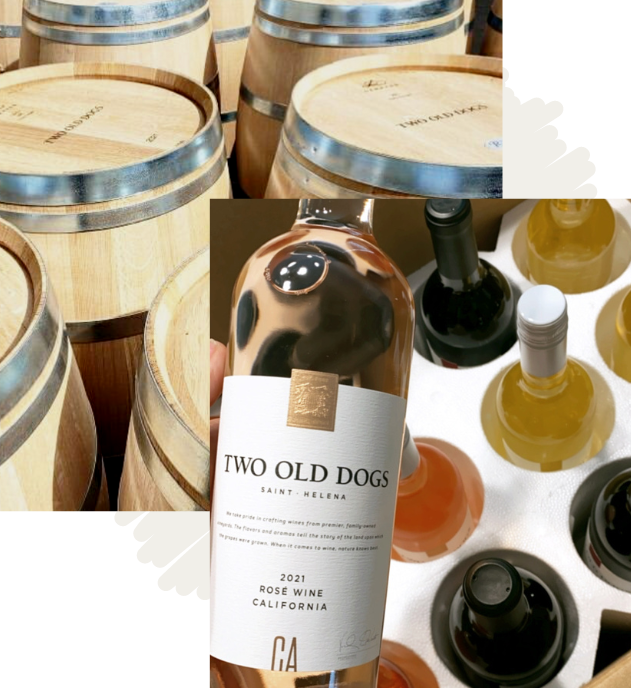 No spam here! Just important information about new wine releases, events, and partnerships. Maybe a secret deal or two!

Whether you're looking for more information about a wine shipment, want to shop wine or want to make a reservation please reach out to us below.
For media or partnership opportunities, please email us below.
Mail
PO Box 4053
Napa, CA 94558
"For me, Two Old Dogs captures the journey of Napa Valley Cabernet Sauvignon through the lens of a legacy brand rooted in friendship and a shared belief that wine can be both affordable and delicious"